Some Extra Pics!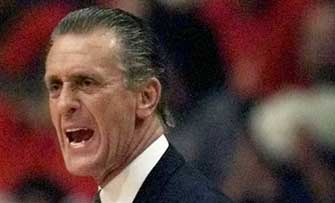 Uh oh! Pat looks angry! Could he be pissed off that his team got spanked in the first game of the 1999 playoffs?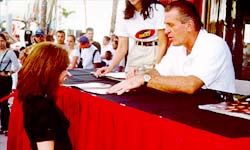 Signing autographs like the pro that he is. Lucky fan!
Pacing the sidelines and not looking too happy about it!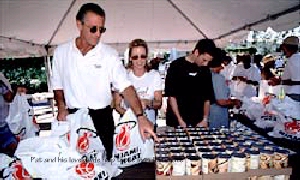 Pat and his lovely wife Chris generously help out the less fortunate at Thanksgiving.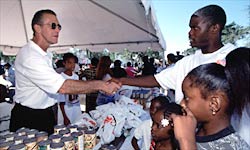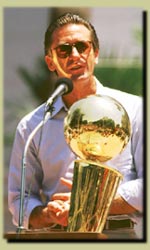 Coach Riley basking in the glory of his last championship.